Clamp On Flow Meters by Micronics
Permanent and Portable Units, Both Non-Invasive
Clamp-on flow meters from Micronics are Non-invasive with NO interruption to your process.  As a result, there is NO down time while units are installed. We offer a wide range of portable and permanent flow meters.   Our ultrasonic flow meters are Not just for water and water-glycol mixtures.  For example, the U3000/4000 units work on almost any liquid.  In addition, you can find Optional waterproof and high temp transducers for most meters.  Your one-stop-shop is just below.
Unsure which meter is right for your application?  Answer a few questions, and find out which is the best meter for your specific application!
We can supply strap-on ultrasonic flow meters, portable ultrasonic flow meters, Doppler flow meters, Area velocity flow meters, BTU energy meters, and thickness meters.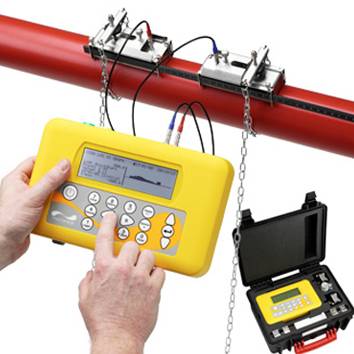 Bulk Orders/Purchase Orders call 1-888-274-8803 or 1-309-200-4212.
Portable Ultrasonic Flow Meters
Clean liquids with less than 2% undissolved solids, no bubbles, and full pipe.
Design your own or pick one below for purchase.
Semi-Permanent Clamp On Flow Meters